I am an experienced HCPC registered psychotherapist. I work in private practice and in different capacities in the NHS. I specialise in working with anxiety, addiction and depression. I also work with those people who identify/or are coming to identify as LGBTQI and issues related to sexual orientation and gender identity.
I am passionate about my work with older people, those with early diagnosis of dementia or life changing physical illness. The work can often focus on supporting people to develop the skills of trusting the body by learning to befriend the difficult sensations as well as trusting the good that is inherent within us.
I have spent many years working with the body as a tool for communication in previous work as a dancer. The skills I have developed there have been invaluable in my work at a therapist. I have undertaken training in many modalities that focus on strengthening the connection of our body-mind system and how best to tap into the body's wisdom in order to resource ourselves in difficult times.
Training
MA Integrative Arts Psychotherapy
DIP Therapeutic Application of the Arts
Somatic Experiencing®
Organic Intelligence® Coach Certification Program
Organic Intelligence is a different paradigm, a new way of seeing and being that recognises our innate capacity for pleasure and Joy to be essential part of healing.
Through gentle attention and attunement towards and with our physiology we can slowly learn to trust the good within us. We can begin to notice the small and ordinary pleasures of life and how these can be the doorways to long lasting change.
The Organic Intelligence framework and education that coaches receive through the certification includes the complex weaving of neurobiology, complexity science, psychology, ethics, and spirituality.
The foundation is compassion centred coaching that provides a unique and gentle approach to healing.
For more info on the OI approach: https://organicintelligence.org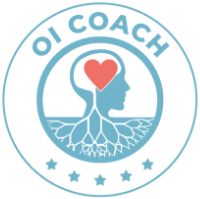 MBACP & SEAUK Member, HCPC reg AS14845