I am an experienced HCPC registered psychotherapist. I work in private practice and in different capacities in the NHS. I specialise in working with anxiety, addiction and depression. I also work with those people who identify/or are coming to identify as LGBTQI and issues related to sexual orientation and gender identity.
Rwy'n angerddol am fy ngwaith gyda phobl hŷn, pobl sydd wedi cael diagnosis o dementia yn gynnar yn eu hoes, a phobl sydd â salwch corfforol sy'n newid eu bywydau. Yn aml iawn, mae prif sylw'r gwaith ar helpu pobl i feithrin y gallu i ymddiried yn eu cyrff eu hunain. Rhan o hyn yw deall nad oes rhaid i deimladau anodd fod yn elyniaethus, a hybu'r gallu i ymddiried yn yr elfennau da sy'n rhan annatod ohonom ni oll.
Cyn cymhwyso fel therapydd, dawnsiwr oeddwn i, ac rydw i wedi gweithio gyda'r corff fel ffordd o gyfathrebu ers blynyddoedd lawer. Mae'r sgiliau a ddatblygais yn y maes hwnnw wedi bod yn werthfawr iawn yn fy ngyrfa fel therapydd. Rydw i wedi cael hyfforddiant mewn sawl dull sydd â'r nod o gryfhau'r cysylltiad rhwng ein meddwl a'n corff, a sut orau i elwa ar ddoethineb y corff i fod yn gefn inni mewn cyfnodau anodd.
Hyfforddiant
MA Seicotherapi Celf Integreiddiol
DIP Cymhwyso'r Celfyddydau yn Therapiwtig
Y Profiad Somatig
Organic Intelligence® Coach Certification Program
Organic Intelligence is a different paradigm, a new way of seeing and being that recognises our innate capacity for pleasure and Joy to be essential part of healing.
Through gentle attention and attunement towards and with our physiology we can slowly learn to trust the good within us. We can begin to notice the small and ordinary pleasures of life and how these can be the doorways to long lasting change.
The Organic Intelligence framework and education that coaches receive through the certification includes the complex weaving of neurobiology, complexity science, psychology, ethics, and spirituality.
The foundation is compassion centred coaching that provides a unique and gentle approach to healing.
For more info on the OI approach: https://organicintelligence.org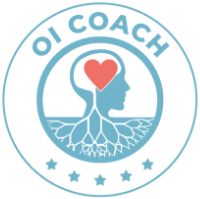 MBACP & SEAUK Member, HCPC reg AS14845